I found a fun giveaway this morning!  It's over at Blue Cricket Designs. I found it when I  entered Becca's linky party: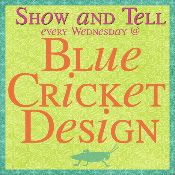 The give away is from
and she's offering a $25  Gift Certificate! Here are some of her designs:
I love the Live Simply phrase! I'm trying to get there! :-) I really like vinyl, I even purchased a vinyl cutter…but I never realized how much work goes into creating a piece of art! Especially if you are working with small pieces…so I think I'd rather win one than make one!
So head on over to Blue Cricket Design and link up your project, or check out some new inspiration and then pop over to Wordy Bird and pick out your favorite piece go back and share that with Becca as one of the ways to enter!
Have fun, I'm off to the garden!