thrift store light globe!!!! I saw this
sitting on a shelf at the thrift store several weeks ago. My first thought was "pumpkin!" but I had to quickly remind myself of my commitment to really being sure of a project before I brought it home. So I stood there and looked at it for a few seconds asking myself "Will I really get this done? How will I use it? and Uh-oh…How will I make the pumpkin stem?" On the stem idea I figured I'd better wait, 'cause if I couldn't come up with a fairly easy stem, I knew it would end up upstairs in the "pile". I confidently walked away knowing I had done the right thing. Then a day or so later, I saw these while I was checking out Dollar Store Crafts.
Now I knew how I could make a pumpkin stem! Modge Podge and brown paper! Back to the thrift store I went and there was my light globe patiently waiting for me. A whole Twenty-five cents later, I was on my way to a pumpkin!
I brought it home and gave it a good bath, it had definitely been sitting a while. After it dried, I sprayed it with a light coat of Valspar Plastic Primer. It really gives a nice surface to glass as well as plastic, so the paint can grab on and stay! Since I'm not a big fan of traditional "pumpkin orange" I used Valspar Satin La Fonda Copper. It's a little deeper orange. One coat did the job!
To make the stem, I cut a small piece of brown kraft paper (a paper bag would also work) and spread some Mod Podge on it.
I folded it and added more Mod Podge until I had it down to about twice the height I wanted for the stem. Then I folded it in half and twisted it. When it looked about right I stuck it to the top of the pumpkin with some Mod Podge for glue.
I gave the stem a final coat all over and set it by the heater to dry. While it was drying, I went looking for something to put it on. These days most pumpkins end up on a pedestal or urn anyway, right? I had a candle holder from Dollar Tree in my closet and it was just the right size for the base.
Next to the holder was an LED tea light and that got me to thinking…How would the pumpkin look with a light inside?
Here it is in the dark:
I love the way the variations in the paint coverage look when it's lit up! Looks more "natural"!
Here it is in the daylight:
Looks pretty good next to my Welcome Fall tile too:
I think I'm finally on a roll with the fall decorating. Better late than never! Have you made a pumpkin out of something unique or unusual? I'd love to see it! Just leave me a comment with at link!
Have a wonder"fall" week!
Sharing my pumpkin at these fine parties~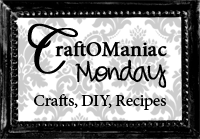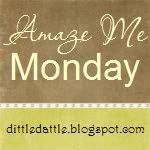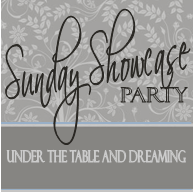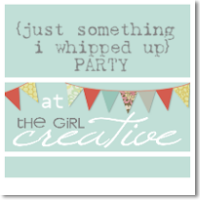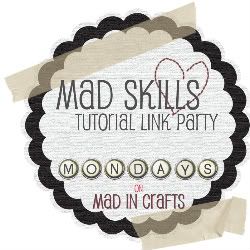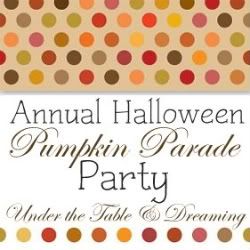 Today's Creative Blog