I learned this principle from a  wise business woman, Mary Kay Ash. I have used it to encourage my family, but have sometimes  found it hard to apply to my own life, especially when it comes to asking for something for myself. I've been that way since I was in school. I've never been comfortable with "putting my self out there". My MK training has helped, but I still have  a hard time "asking". Like when I entered my Peppermint Candy Stand
in the Dollar Tree Flair for Crafts contest. I struggled with asking for votes…yet the only way to win was to ASK people for their vote! :) I appreciate all of the support  for my candy stand,  unfortunately it didn't make the top five. :(  So, I think that I've learned that you can't expect someone to believe in and support what you are doing if you don't appear to believe in it yourself!
This is something I will be working on this year! You will see that here on my blog. If there is something that I believe in, whether it's your project or mine (I usually don't have a problem asking for votes or support for others though) I'm  not going to be afraid to share it!  Soooo… that brings me to two things which I believe in and want to share. First, I'm going to ask for something for myself as well as for your …here goes:
Have you ever heard of:
I first heard of them on Balancing Beauty and Bedlam. Jen's blog is the first one that I ever read. She is a gifted writer, speaker and blogger. She also loves swagbucks! After reading that she funds a lot of her Christmas by earning Amazon gift cards with them, I should have signed up right away! But, I was afraid that it would take too long to earn enough to amount to any thing…wrong! I signed up in late October or early November and have already  earned 1221 by simply doing my regular internet searches through the swagbucks toolbar and doing a few of the daily polls! That's almost enough for $15 in Amazon gift cards…not bad for not really "doing" anything! There are other ways to earn, by watching videos, playing games, getting codes at various times and places. You can also earn through referrals…so I am asking you to consider giving swagbucks a try and to click on the sign up button in the bottom right of the "swidget" in my sidebar.It's that huge thing in the upper right corner…if I can't figure out how to make it smaller, it's going to the bottom of the blog!  I really haven't found a downside to this but if you should decide you don't want to continue after you sign up, all you have to do is remove the toolbar….simple! You can read more about how to use the swagbucks you earn here.
I have done some other asking…but this time it is for YOU! I asked Kristin of Betty Crocker Wannabe if she would be willing to create some of her beautiful, printable subway art using The Fruit of The Spirit from Galations 5:22-23 to share here with my readers. She has graciously agreed!!! I am excited to see what she has for us…check back in a day or two…you won't be disappointed! Meanwhile you  see some of Kristin's work here: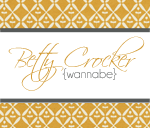 Okay, so I've just learned the hard way that Live Writer does NOT have auto save!!! I don't even know what I hit, but I lost this post the first time that I wrote it! I wasn't about to be beaten by a computer, so I re-wrote and this time I saved and saved and saved 'til I was finished! Now I'm tired of sitting and really tired of typing so…
Good Night!